Health and Safety Paramount in Housing Operations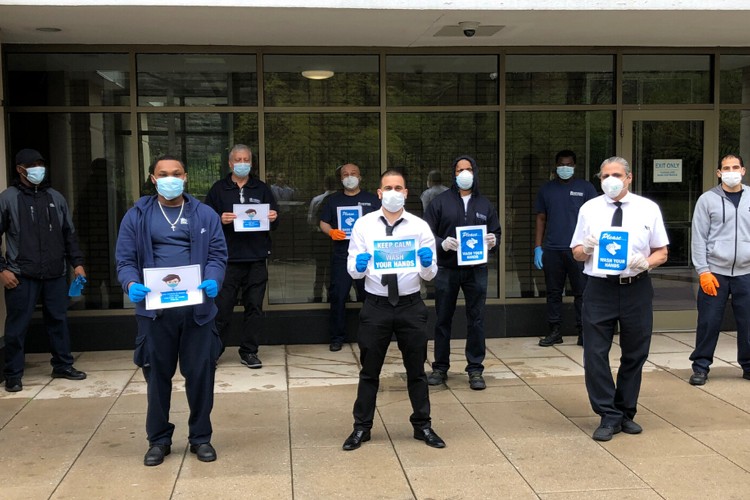 As the City and State of New York responded to the unfolding situation presented by the COVID-19 pandemic, Columbia University followed public health directives in ramping down campus operations to help stem the virus spread.
Reducing campus density was a priority to safeguard all members of the community – both students and the staff working on campus – while allowing the University to provide critical resources and services for those who remained in residence. 
Undergraduate Residence Halls
In the undergraduate residence halls, the University mobilized move-out as quickly and efficiently as possible for students who could leave campus for their home safely, providing financial hardship assistance considering the extraordinary circumstances. This quick action near the onset of the pandemic in New York City allowed for the necessary reduction in density within the residence halls to safely care for the students whose personal circumstances did not allow them to leave campus.
Over the course of the spring term, Columbia Housing shifted its operations, conducting a reassessment of available spaces with guidance from Columbia Health and the University's COVID-19 task force, to determine a safe housing plan for 340 students. This included room reassignments to ensure students were placed in individual rooms, limiting the number of students per floor, and reducing the number with access to a shared restroom or communal kitchen. Plans were made to help students move from their academic year assignment to their new Spring assignment. Policies were assessed and adjusted to ensure that public health guidelines, like restricting guests and building access, were implemented to limit the spread of COVID-19. Housing partnered with custodial teams in Operations to ensure rigorous cleaning standards were in place. As the spread of the virus continued, the University further limited summer operations. Normally a vibrant time on campus, students living in the residence halls were decreased to 66.
During the initial stages of response, action, and continued adjustment to the pandemic, the Columbia Housing team remained on site and on campus, remaining steady in operating the campus home for its students.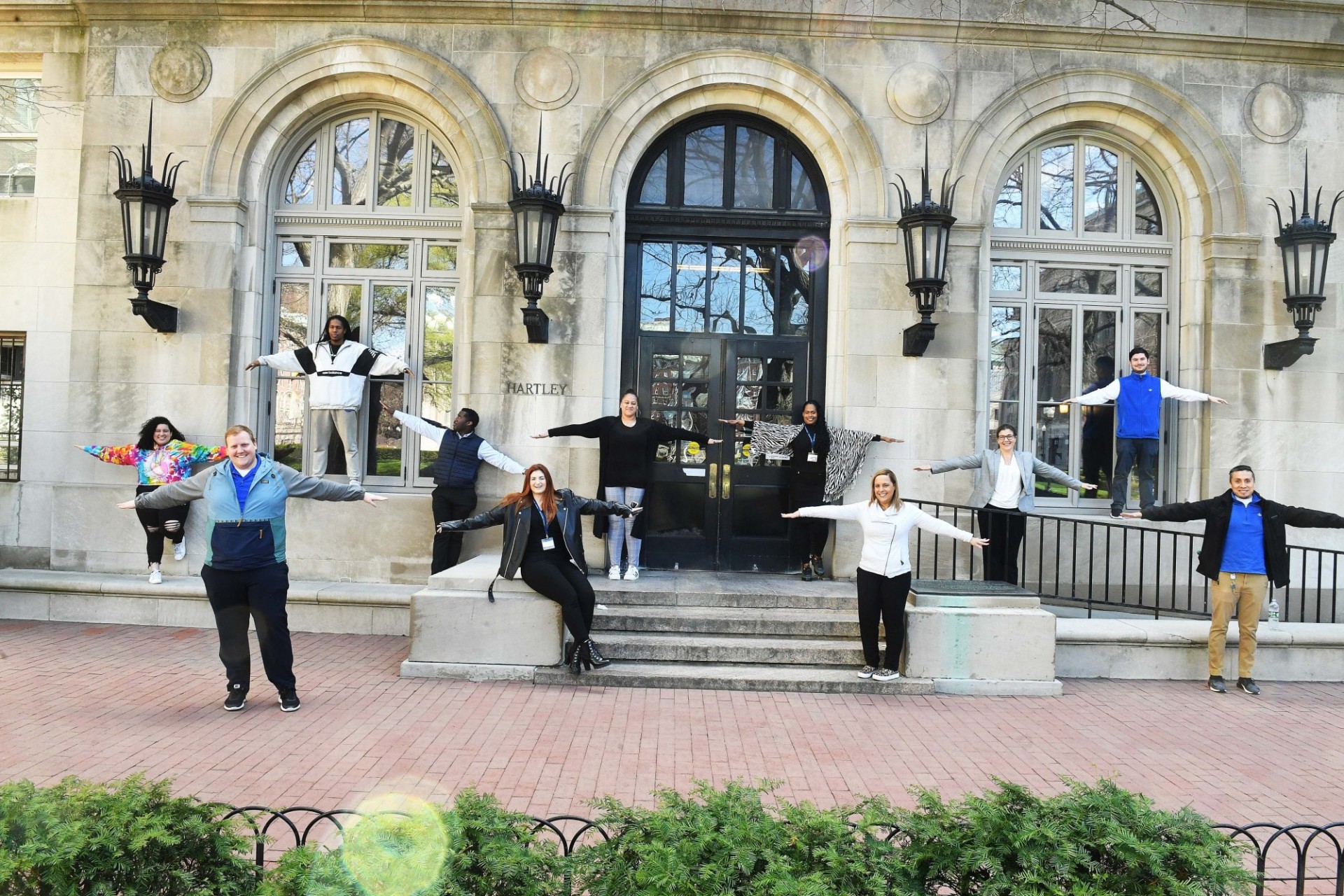 Graduate Housing
Throughout the pandemic, Columbia Residential worked diligently to provide support to thousands of graduate students, postdocs, faculty and staff who live in University-owned apartments. Building staff continued to provide essential maintenance requests and building-related services, including front desk services, porter services, garbage pick-up, and emergency repairs by in-house staff. In addition, Columbia Residential's custodial team took preventive measures by sanitizing frequently-touched surfaces in building common areas, and continued to provide routine cleaning of those spaces to help reduce the spread of the virus.
Columbia Residential also made important updates to housing options for all graduate students residents to provide greater flexibility given the uncertainty due to the pandemic. Changes were made to standard policies and procedures which were designed to meet dual objectives: create more flexible options for residents who want to vacate their apartment and provide stability and security for residents who want to remain in their apartment.
For the former, graduate students (continuing or graduating) could cancel their agreement without penalty before August 15, 2020 and have their rent prorated if they decided to move out prior to then. Early termination fees were waived for semester agreements and rent was prorated based on a student's move-out date. Graduate students also had the option of applying for financial hardship assistance to help cover the cost of moving out of housing. These flexible move-out options accommodated more than 1,000 graduate students.
For the latter, several measures were implemented to make it easier for graduate students to remain in their apartment through the uncertainty of the pandemic to do so. There was no increase to rent on all housing agreements for graduate students for 2020-21. Graduate students that were graduating in May 2020 could remain in housing through August 15, 2020. All students were encouraged to contact Columbia Residential to discuss any concerns related to their unique circumstances in order for them to continue to feel safe and secure in their housing.
As the University continues to face the challenges presented by the COVID-19 pandemic, the health and safety of our residents and professional staff will remain paramount in guiding housing operations.