Columbia Dining Service Continues through Spring Term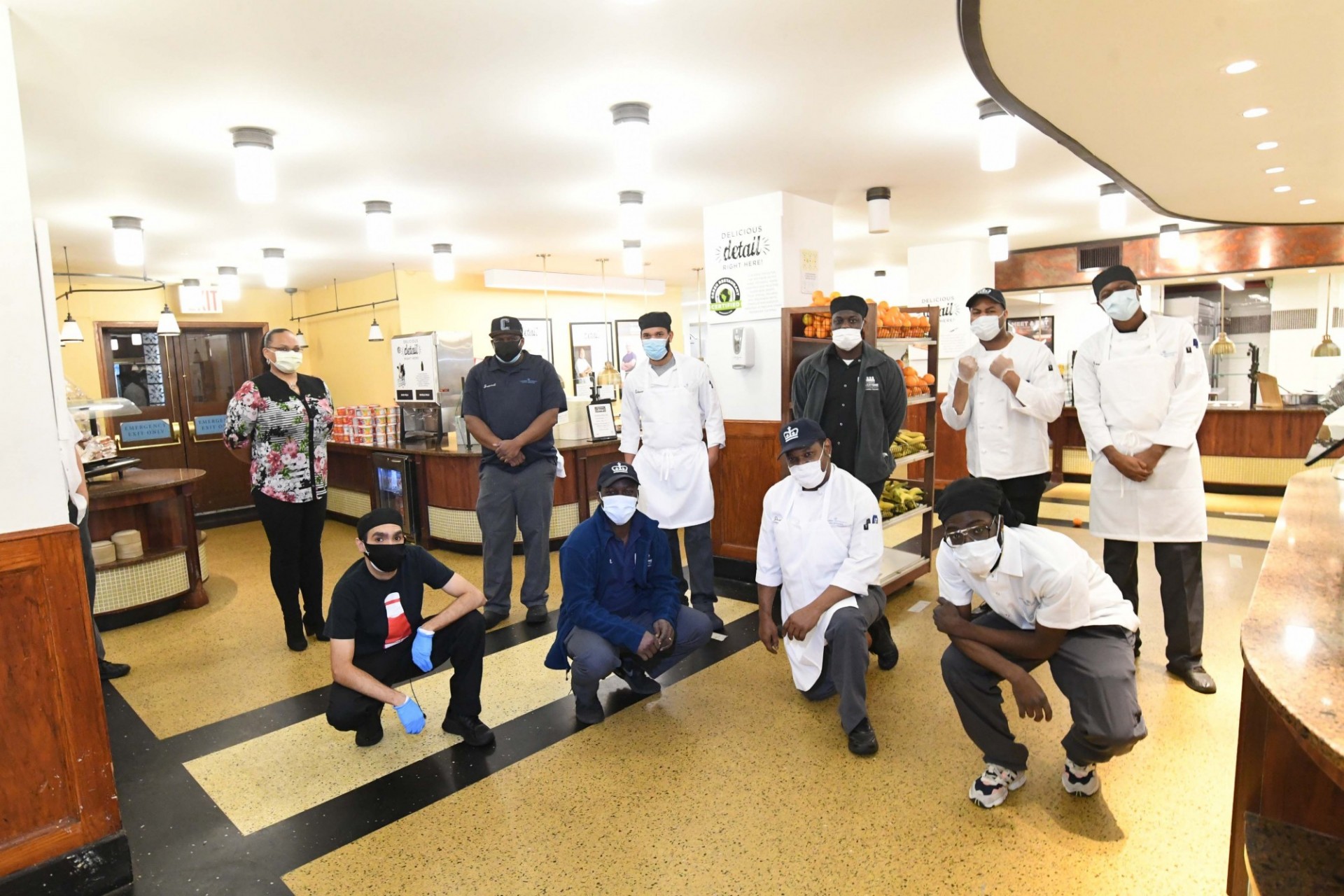 In times of hardship, simple things can be of comfort, like a good meal. In the Spring of 2020 as Columbia University, New York City, and the state all responded to the growing spread of COVID-19, the Columbia Dining team worked tirelessly to ensure that the dining halls stayed open. Not only was the team on site to ensure students stayed healthy and well-fed, but they continued to provide that familiarity of a friend and a smile in the dining halls.
Over the course of three months, the University ramped down operations to support public health directives of reducing campus density. This meant adjusting operational plans in each one of Columbia Dining's retail units as well as three residential dining halls. The careful balancing act necessitated steps to help protect the health and well-being of students and staff, while maintaining essential food service.

Columbia Dining prepared 29,000 meals between March and May. And not just any meals. This team takes good food seriously and worked hard to ensure each menu was flavorful and healthy, even during a crisis. Meals included surf and turf featuring sliced beef tenderloin and grilled salmon, BBQ baby back ribs with fried okra and baked potato, tofu and tuna poke bowls and even our signature custom Crazy Shakes with fresh churros.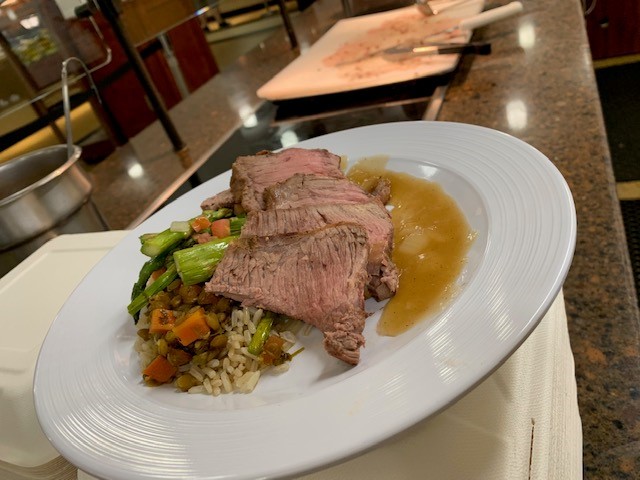 Throughout Spring 2020, the Columbia Dining team proved that no challenge was too great by working together. The team eagerly await the day students return to the dining halls to enjoy a meal and participate in events. Until it is possible for us to gather safely, the Columbia Dining staff will continue to focus on what we do best: cooking up fresh, delicious food for our students.